Nextsys Networks Limited.
บริษัท เจอแรงการ์ เซอร์วิส (ไทยแลนด์) จำกัด
Networked Media Processor - NMP 211 G
Type of product or service :
Classroom Innovation Equipment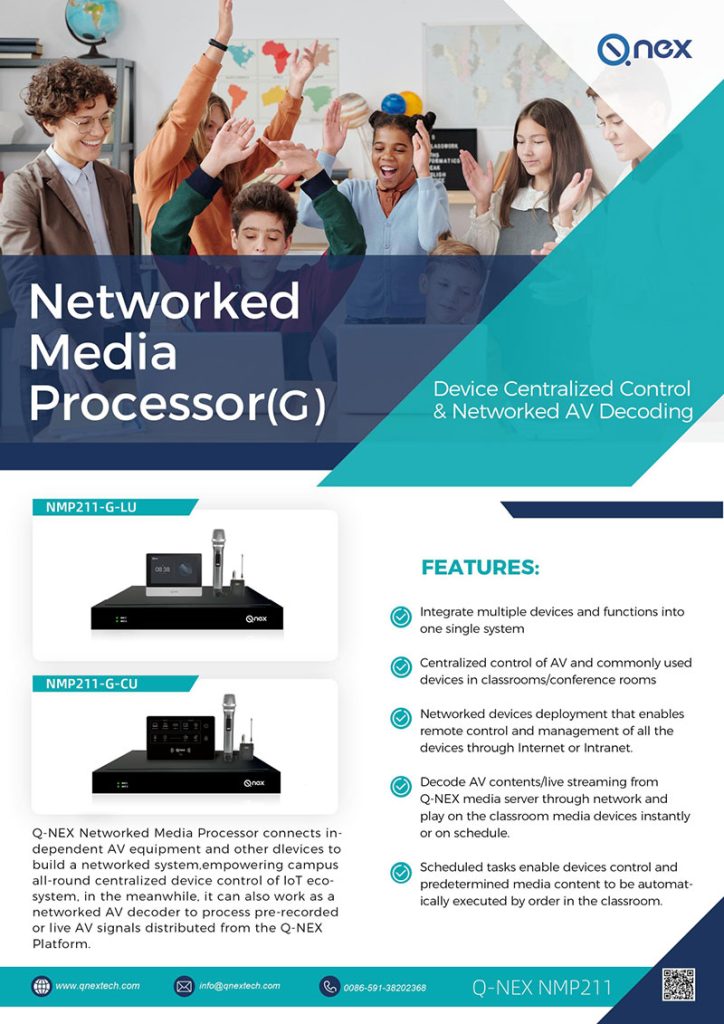 Hybrid Smart Classroom ง่ายๆปุ่มเดียวจบ
Highly-integrated device Q-NEX terminal units are all-in-one devices integrated with versatile functional modules, specially designed to meet all kinds of application scenarios under classroom and meeting room automation control environment.
Advantages of products or service :
User interface of Q-NEX NMP can be a desktop Control Panel or Touch Panel. Each NMP is also integrated with a wireless mic system for sound reinforcement.
Industries & Business targeted :
Education, School, University

Nextsys Network is an authorized distributor and partner of the best world manufacturers in telecommunication technologies and utility. We are proud of our long-termed mutually beneficial cooperation with acknowledged world telecommunication leaders; we provide end to end solutions for improving quality performance in communication and network, which will benefit to our customers. Nextsys has been startup in year 2008 by a group of renowned management team who had over 25 year-experience in Thailand telecommunication business, Nextsys Network Limited has current paid-up capital of 10 million baht.
Queen Sirikit National Convention Center, Bangkok